JFD Business Professionals Breakfast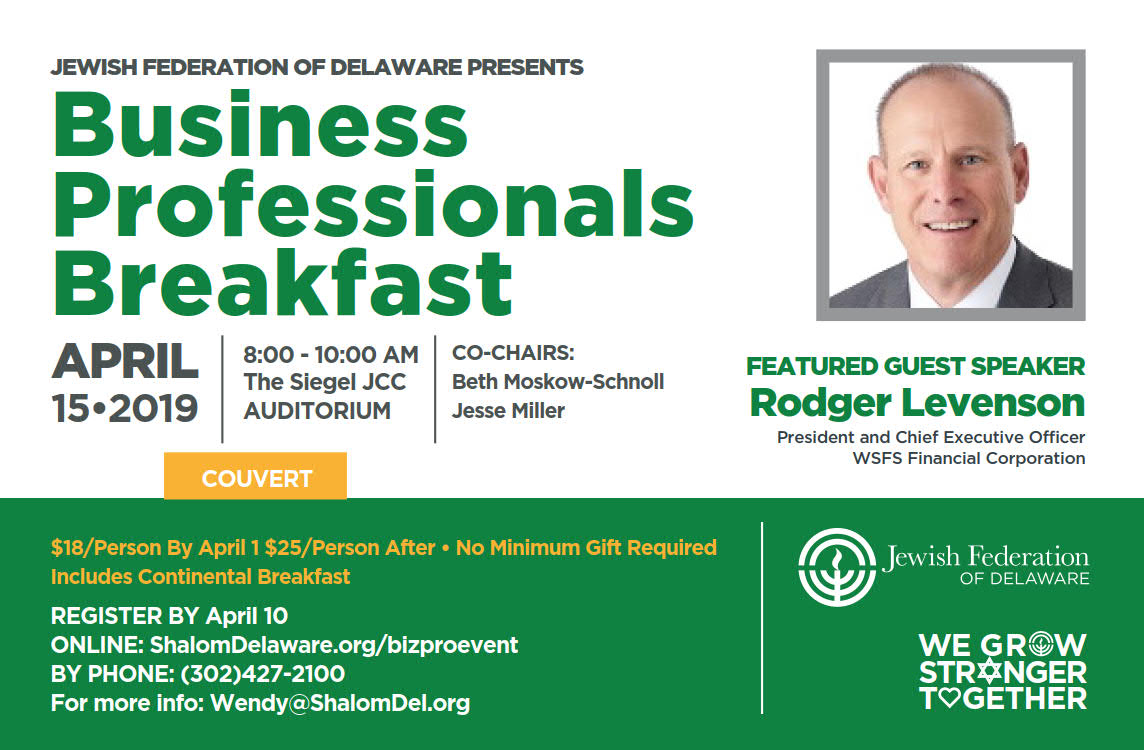 Jewish Federation of Delaware Presents our 2019 Business Professionals Breakfast.
Event Co-Chairs: Jesse Miller and Beth Moskow-Schnoll.
Keynote speaker: Rodger Levenson, President and CEO of WSFS Financial Corporation.
A great opportunity to network with professionals engaged as philanthropists and leaders in our community.
Cost: $18/person by April 1st and $25/after. No minimum gift required.
Includes continental breakfast.