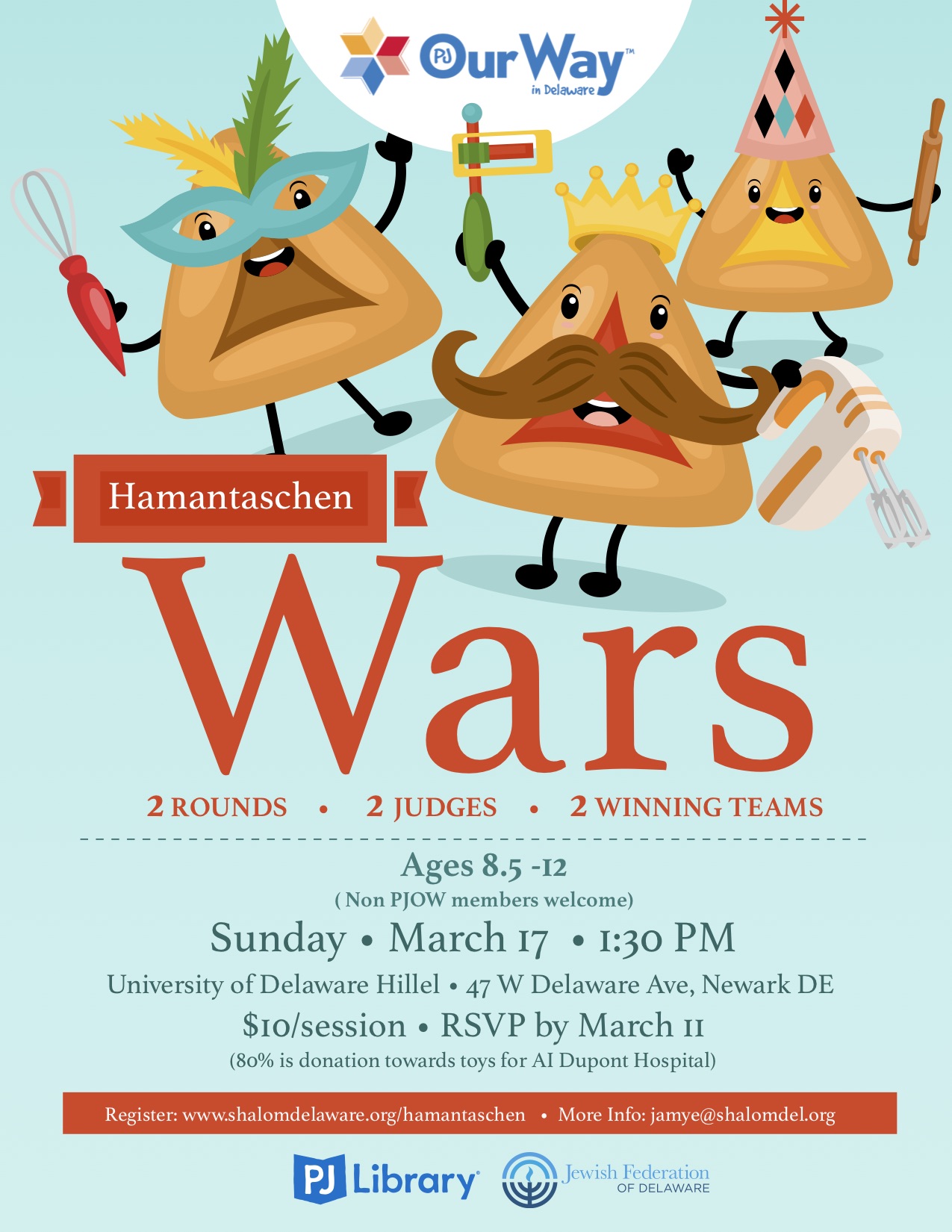 Come join us for an afternoon learning about working in the hospitality/food industry, having a friendly game of Hamantaschen Wars with your PJOW friends and get an introduction to Hillel while we are there!
Aviva King from Aviva's Kosher Kitchen will be speaking about her work as a caterer and then will be one of our judges for Hamansaschen Wars. Which of you can make the best filling combinations for hamantaschen?
Registration fee is $10 per child to go towards our donations to AI Children's Hospital.