An Evening with Marjorie Ingall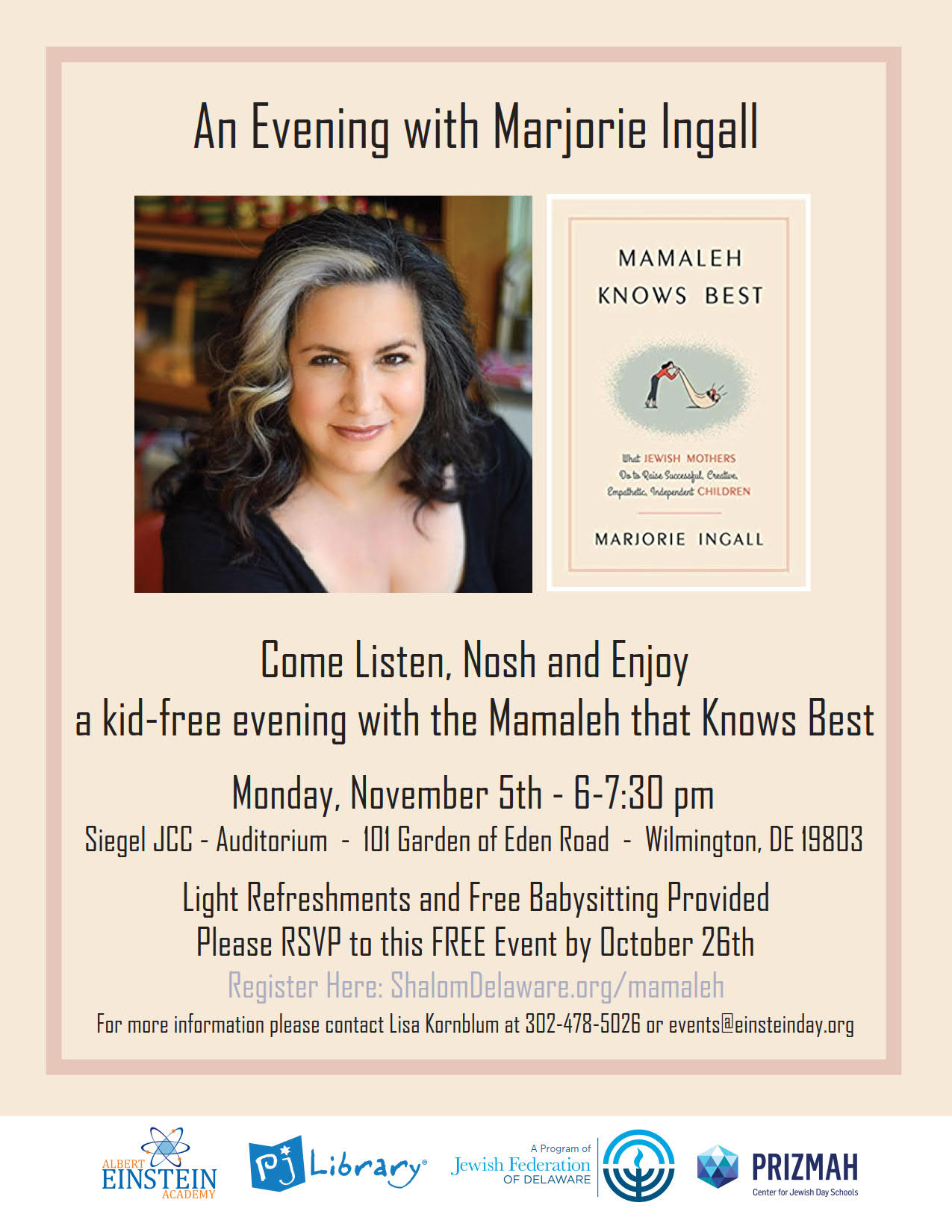 Come, listen, nosh and enjoy a kid-free evening with the Mamaleh who knows best. Marjorie Ingall is the author of, "Mamleh Knows Best, What Jewish Mothers do to Raise Successful, Creative, Empathetic, Independent Children."
Light refreshments and free babysitting provided.
Please RSVP to this FREE event by Friday, October 26th using the blue registration button at the top.